Data cable installation and relocation by registered data cabling technicians

E.T. telecom data cabling technicians provide a professional attitude and service that offers you piece of mind knowing you have made the right choice. Our data cable technicians are friendly, on time and even tidy up after themselves!
Our solid reputation for outstanding workmanship will ensure the best possible result for your home or business data cabling.
For an immediate response call us on 0408 553 316.
Data Cable Installation and Relocation
Talk to us about the benefits of pre-wiring your new house, office building or extensions for data cabling. A registered cabler is required to install data cabling for computer networks that are connected to the telecommunications network.
We can provide your premises with data cabling and network points to help everyone access the internet on your own network. E.T. telecom's extensive data cabling experience ensures a more service-oriented approach, with less time wasting and better looking installations, offering a complete solution to your requirements.
Broadband / ADSL Optimisation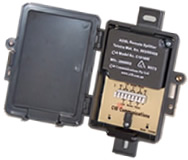 Our ADSL optimisation is carried out using only Telstra approved filters and splitters. All other products used conform to Australian Standard and are not generic products.
E.T. telecom can help you to achieve the internet speeds you had hoped for. If necessary we can install a Central Filter/Splitter. Installation of an ADSL Central Splitters eliminates line noise, avoids problems with monitored alarm systems, ensures faster internet connection speeds, eliminates the need for unsightly inline filters to help eliminate any noisy lines and drop-outs, ensuring you achieve the fastest possible ADSL service. This will, at the same time, help you achieve a trouble free phone, fax, alarm, and internet service without the mystery of "home wiring", possoms and damp connections.
ADSL broadband points aren't just another phone socket. You want to know that you are going to get a quality signal to your modem with no interference with your alarm or fax. All ADSL filters perform the same function as a splitter, but instead of dividing the signal into two parts (ADSL/Voice), filters actually block the ADSL signal to allow the voice signal are used are approved by Australian Standards and are approved Telstra-use items.
Our extensive and diverse data cabling experience enables us to offer outstanding workmanship, reliable service and customer satisfaction.
New Data Cable Technologies
With each data cable installation newer technology and solutions are becoming available to help meet the needs of our demanding lifestyles. Our partnerships with fellow data cabling companies ensure a sharing of these solutions and ideas. Everyday changing conditions create more opportunities in assisting our customers manage their lifestyles and businesses. We not only provide a basic CAT5e or 6 data network but now more businesses are demanding the high-performance, high-bandwith of a CAT7 – a cable standard for Ethernet featuring stricter specifications for crosstalk and system noise than Cat 6 data cable solution. CAT7 is now the required specification for many businesses and government departments where fiber as an equal can be a prohibitively expensive option.